Germany is home to the largest energy sector in Europe and a forerunner in renewable energy deployment. Where else would you study energy law than in Germany's capital?
For the fifth year now Technische Universität Berlin offers the advanced Master of Business Law European and International Energy Law on the EUREF Campus in the centre of Berlin. The course offers lawyers, legal practitioners and economists an excellent opportunity to gain expertise in the field of international and European energy law. Students will become acquainted with the technical and economic foundations of energy markets as well as all areas of law relevant for the value chains in the electricity and gas sector. The curriculum covers competition law, regulatory law and economic fundamentals inter alia.
Lecturers come from the international community (Germany, USA, UK, Russia, Switzerland, Belgium) and cover expertise in all relevant areas of energy regulation such as universities, European and national authorities (European Commission and National Regulatory Authority), international and national energy companies, major law firms, and courts.
The course is supported by the Institute for Energy and Regulatory Law Berlin. The academic director is Professor Dr. iur. Dr. rer. pol. Dres. h.c. Franz Jürgen Säcker, editor and author of leading publications in the field of energy law. He is editor and co-author of the large-scale academic work Berlin Commentary on Energy Law ("Berliner Kommentar zum Energierecht"), which encompasses 4 volumes and more than 12.000 pages.
Curriculum
Modules
Experts
Advisory Board
Advantages
Fees
University Life
Team
Application
Curriculum
The Master programme is taught over a period of two semesters. Studies are stretched over six modules. The first three modules are dedicated to the fundamentals of energy regulation. The general legal framework and the economic characteristics of electricity and gas regulation will be taught. Students will become acquainted with the fundamentals of energy regulation to deepen their knowledge in the last three modules.
In the last three modules, energy law will be taught in depth. Legal provisions are conveyed along the value chain ranging from production, transmission/distribution to trade and supply. Each module is dedicated to one stage of the energy value chain: The 4th module is dedicated to the generation stage, the 5th module to the grid operation stage and the 6th module to the energy trade and supply. The master thesis due in the second semester concludes the programme.
Theoretical knowledge is supplemented by excursions. Students visit the the EEX in Leipzig, which is largest electricity stock exchange in Continental-Europe, the energy intensive undertaking AURUBIS in Hamburg, the photovoltaics manufacturer ALEO Solar in Prenzlau, the gas company Gasag in Berlin and the network operators Stromnetz Berlin and 50Hertz in Berlin.
Modular Structure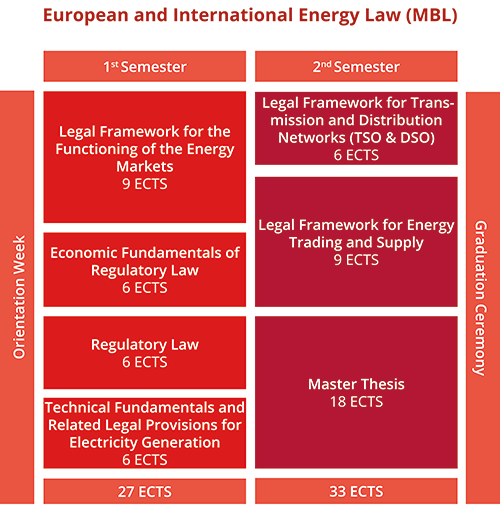 Dual Degree Program
TU-Campus EUREF of "Technische Universität Berlin" offers in cooperation with the Kutafin University of Moscow a German-Russian Master Program "European and International Energy Law". For more information Click here.

Module Description
1. Legal Framework for the Functioning of the Energy Markets
The module is designed as an introduction to the structure and methodology of European and international energy law. You will gain the necessary understanding of the European and international dimension of energy law and learn about the fundamental principles that influence the development and application of energy law in Europe. You will become acquainted with the EU's Single Market as a prerequisite for a well-functioning European energy market. Furthermore, you learn about the development of European energy law as a sector-specific application of regulatory and competition law. For this purpose, you will explore the theoretical concepts of EU antitrust and State aid law and apply their knowledge in case studies.
---
2. Economic Fundamentals of Regulatory Law
The module provides a general introduction to economics and the theoretical foundations of regulatory law andis specifically tailored to the needs of energy law students. You learn about fundamental concepts like the theory of natural monopolies and are provided with the necessary knowledge to understand how the energy sector works. Special emphasis is given to sectoral paradigm shifts like Germany's "Energiewende". This way, you will learn to see energy law in context and enrich your legal solutions with economic knowledge.
---
3. Regulatory Law
In this module you will study the fundamental principles of network regulation by comparing the law of the EU and its Member States with the law of other countries with close ties to the European energy markets like USA, UK, Switzerland and Russia. You will learn about the commonalities of competition law and the law of public utilities and study in depth the structure and core concepts of energy infrastructure regulation such as third-party access, price regulation and unbundling.
---
4. Technical Fundamentals and Related Legal Provisions for Electricity Generation
This module focuses on the legal framework for electricity generation – the first stage of the electricity value chain. It starts with an introduction to the technical and economic background of electricity generation, acquainting you with technologies like renewable energy, combined heat and power and carbon capture and storage. You will learn about planning and permitting procedures as well as environmental law. Furthermore, you will explore the EU and international law foundations of emissions trading and familiarize yourselves with support schemes for electricity generation from renewable energy in Germany and other European countries.
---
5. Legal Framework for Transmission and Distribution Networks (TSO & DSO)
Excursion The module deals with the legal framework for the construction and operation of electricity and gas grids in Europe. You explore the liberalization of energy markets since the 1990s and study its main ideas. Furthermore, the module introduces you to the recent debate on network development and market coupling and familiarizes you with its legal challenges. Finally, you will learn about the importance of network security and the legal obligations of system operators in this regard.
---
6. Legal Framework for Energy Trading and Supply
This module addresses energy wholesale trading and gives you an understanding of the final stage of the value chain: electricity and gas supply. You will learn about the functioning of energy exchanges as well as the functionalities of bilateral contracts. In practical exercises, you will become acquainted with different types of energy products and explore how to negotiate and draft electricity and gas supply contracts. Finally, students you will be taught about the external energy relations of the EU and their importance for security of supply.
Experts
Lecturers come from the international community (Germany, USA, China, Russia, UK) and are experts from universities, European and national authorities (such as the European Commission and the BNetzA) international and national energy companies, major law firms and Courts.
To name a few:
Michael Albers is Consultant for Competition Policy Development and Law Enforcement. He was Hearing Officer in competition cases of the European Commission and has great experience in advising competition authorities in Europe and Asia on a wide range of competition issues.
Dirk Böhler is a lawyer specialised in energy and environmental law. As an in-house counsel at German gas transmission system operator (TSO) GRTgaz Deutschland, he advises on all matters subject to European and national energy regulation, including unbundling, capacity allocation and sector coupling. He is an expert for emission trading and handles relevant obligations under the European and national systems and he publishes on energy and environmental law issues in recognised law journals regularly.
Dirk Böhler is admitted to the Bar in Germany (Rechtsanwalt). He studied law at the Julius-Maximilians-Universität in Würzburg and holds a Master of Laws degree (LL.M.) on Environmental Law and Policy from the University of Newcastle, UK. In 2014 he gained a doctorate degree (PhD) from his Alma Mater in Würzurg.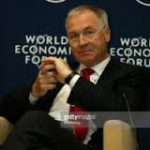 Christian Cleutinx has over 30 years experience in European energy policy, geopolitics and international relations with a special focus on Russia, Ukraine, Central Asia and the United States. He was successively Director at the DG for Energy until 2008 and Director General of the Euratom Supply Agency until 2011 at the European Commission. Besides lecturing at several universities he is currently Senior Associate Fellow at the Clingendael International Energy Programme in The Hague, Netherlands and Global associate at the Brussels Energy Club.

Dr. Christian Hampel built up the energy law team at the international firm Ernst & Young in 2014. He has a specialised practical experience in energy law, advicing energy companies inter alia in the field of renewables, network regulation, contractual law for corporate.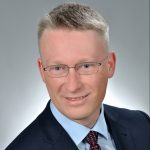 Peter Hohaus is highly experienced in energy policy issues and international affairs. Since 2001 he is working in the energy sector in different functions, currently as senior policy advisor for Uniper, one of Germany's biggest energy companies.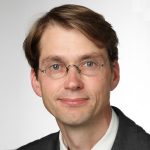 Dr. Oliver Koch is Deputy Head of Unit in the Internal Market Unit of the Commission's DG Energy. Before joining Directorate-General Energy, he worked for 10 years in DG Competition. Dr. Oliver Koch has dealt with a wide range of competition cases in the field of energy.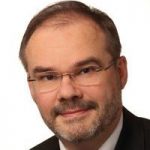 Prof. Dr. Torsten Körber has held since 2009 the chair for Civil Law, Competition Law, Insurance Law, Corporate Law and Regulatory Law at the University of Göttingen. He is an expert especially in competition and regulatory law with numerous publications being, inter alia, editor of the leading German Competition Law commentary and advisor to the Federal Network Agency.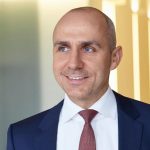 Dr. Jörg Meinzenbach is a counsel at Hengeler Mueller. He regularly advises German and international clients in energy and competition law matters with a particular focus on transactional work and complex regulatory matters. Dr. Jörg Meinzenbach has published numerous articles on various topics of both energy and competition law.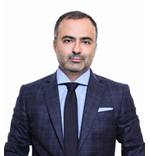 Prof. Dr. Antonis Metaxas teaches EU law in the University of Athens as well as acts as visiting professor in various distinguished universities. He is regarded as leading professional and academic in Europe in his field by all independent international Legal Directories (Chambers, Legal 500).
Prof. Dr. Jochen Mohr holds since 2014 the chair for Civil Law, Antitrust Law, Energy Law and Labour Law at the Technische Universität Dresden. He has numerous publications in all fields of law mentioned. Since 2016 he is judge at the higher regional court (OLG) in Düsseldorf.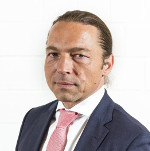 Prof. Dr.-Ing. Joachim Müller-Kirchenbauer since 2015 holds the chair for the Management of Energy and Resources at Technical University Berlin. He has authored numerous works on energy "issues" but has also great practical experience advising companies and authorities in a wide range of energy matters such as energy management, network regulation, market monitoring.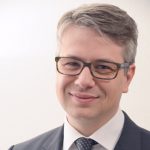 Dr. Jan Peter Sasse is an expert in grid economy and energy regulation issues and has been working at the German Federal Network Agency (BNetzA) since 2009. His work is focused on the incentive regulation of DSOs and TSOs in the gas and electricity sector as well as infrastructure development and network tariffs from a European perspective. Tibor Scharf has been a Member of the European Commission's Legal Service since 2002 and has dealt with more than 200 cases before the ECJ, the General Court, the WTO and the EFTA Court. His expertise is wide covering fields such as energy competition and state aid law, external relations and trade, finance and intellectual property matters.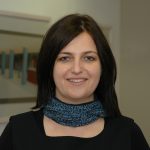 Prof. Dr. Lydia Scholz is full time Professor for Economic and Business Law at Hochschule Bremen, City University of Applied Sciences. She has previously lectured at University of Warwick, UK, among other positions.
Ana Stanič is an English Solicitor Advocate specialising in energy, EU and international law. She regularly advises states, energy companies and international institutions on maritime boundary disputes, large infrastructure projects, EU energy regulatory issues including concerning state aid and competition law, commercial and investor-state arbitrations. She has appeared before the Court of Justice of the EU.
Scientific Advisory Board
The Master Programme European and International Energy Law is supported by a scientific advisory board consisting of well-acknowledged experts from international law firms, the energy industry, national competition and regulatory authorities as well as the European Commission.
Prof. Dr. Carl Baudenbacher, President of the EFTA Court
Dr. Ingo Brinker, LL.M. (Chicago), Gleiss Lutz
Dr. Eckhard Bremer, LL.M. (Harvard), Wegnerpartner
Dr. Marc Gabriel, LL.M. (Nottingham), Baker & McKenzie
Dr. Andreas Hahn, Oppenländer Rechtsanwälte
Dr. Börn C. Heinlein, Clifford Chance Deutschland LLP
Jochen Homann, President of the German Federal Network Agency
Dr. Oliver Koch, European Commission, Deputy Head of Unit, DG Energy
Dr. Claudia Mayfeld, RWE Deutschland AG
Dr. Andreas Metzenthin, Vattenfall Europe AG
Dr. Frank Montag, Freshfields Bruckhaus Deringer LLP
Andreas Mundt, President of the German Bundeskartellamt
Dr. Kai Uwe Pritzsche, LL.M. (Berkeley), Linklaters LLP
Dr. Andreas Rosenfeld, Redeker Sellner Dahs
Dr. Peter Rosin, White & Case LLP
Dr. Anna Samsel van Haasteren, European Commission, DG Energy
Dr. Horst Satzky, Deputy Chairman at FIW
Prof. Dr. Dirk Schroeder, Cleary Gottlieb Steen & Hamilton LLP
Dr. Michael Schütte, Attorney at law, Schuette Law SPRL
Dr. Kathrin Westermann, Noerr LLP
Dr. Jörg Witting, Bird & Bird LLP
Advantages & Opportunities
TU Berlin
We are part of Technische Universität (TU) Berlin, which is one of Germany's largest universities with currently more than 30,000 students. Committed to the principles of excellence and quality, TU Berlin offers outstanding performance in research and teaching and excellent skills for the students. Technical University of Berlin is consistently ranked among the top academic institutions in the world. Notable alumni include Carl Bosch, Gustav Hertz, and many other noble prize winners and entrepreneurs.

The MBL Degree
Upon completion of the course you will be conferred the academic degree Master in Business Law (MBL). The master programme focuses on a particular sector and incorporates practical legal, regulatory and business perspectives. The master on European and International Energy Law (MBL Energy) is one of the first programmes worldwide with a clear focus on energy and regulatory law as a special field of business law. Students gain skills and knowledge that reach far beyond the basics of energy law enabling them to successfully pursue careers in industry, law firms and regulatory authorities.
Energy Law
Among many different fields of law energy law is on the rise. Global climate change and the policy transitions translate into many areas of law: State aid and renewable energy promotion, emission trading systems, the legal framework for grid operation and last but not least the digitalization of the energy sector. But to understand energy law is to grasp the technical and economic foundations underlying it. Energy law is not only interdisciplinary in this classical sense, but also a true legal hybrid: At the challenging intersection of public and private law, competition and regulatory law energy law spans across the national, European and international level.
Our Master Programme gives lawyers and economists an excellent understanding of the complexities and intersections of energy sector. The programme gives students and future employees a distinctive profile and qualifies them for a leading position in the energy sector. Small groups of up to 30 students allow for individual and effective learning.
Accreditation
Part of sustainability is quality management. Quality should not be left to chance, but be the result of a continuous improvement process. The TU Berlin changed its quality focus from the quality assurance of individual study programs to the evaluation of the university as a system. The TU Berlin has designed its quality assurance procedures in such a way that the participating actors can develop themselves in a responsible manner and in dialogue with each other. System accreditation leads to the accreditation of all study programs offered by a university.
"The subject of system accreditation is the internal quality assurance system of a university in the field of study and teaching. The structures and processes relevant for teaching and studies are examined to ensure that they achieve the achievement of the qualification objectives and the high quality of the courses, whereby the requirements of the Conference of Ministers of Education (KMK) are the European Standards and Guidelines for Quality Assurance in Higher Education (ESG). and the criteria of the Accreditation Council apply.
A positive system accreditation certifies the university that its quality assurance system in the field of study and teaching is suitable for ensuring the achievement of the qualification objectives and the quality standards of their degree programs. Degree programs that are set up according to the specifications of the accredited system or have already been subject to internal quality assurance according to the specifications of the accredited system are thus accredited." (Own translation after German Accreditation Council of 20/02/2013.)
Currently the final phase of the accreditation process has started and receiving the label of the system accreditation by the end of 2019 is possible. Please visit the webpage Central Evaluation and Accreditation Agency ZEvA for more information.
Excursions
Regular excursions to relevant institutions and infrastructure operators are tightly built into the programme's schedule. We believe hands-on experience strengthens the learning process and prepares students for their future employments Students will visit the largest electricity stock exchange in continental Europe, the EEX in Leipzig, the energy intensive undertaking AURUBIS in Hamburg, the photovoltaics manufacturer ALEO Solar in Prenzlau, the gas company Gasag in Berlin and the network operators Stromnetz Berlin and 50Hertz in Berlin.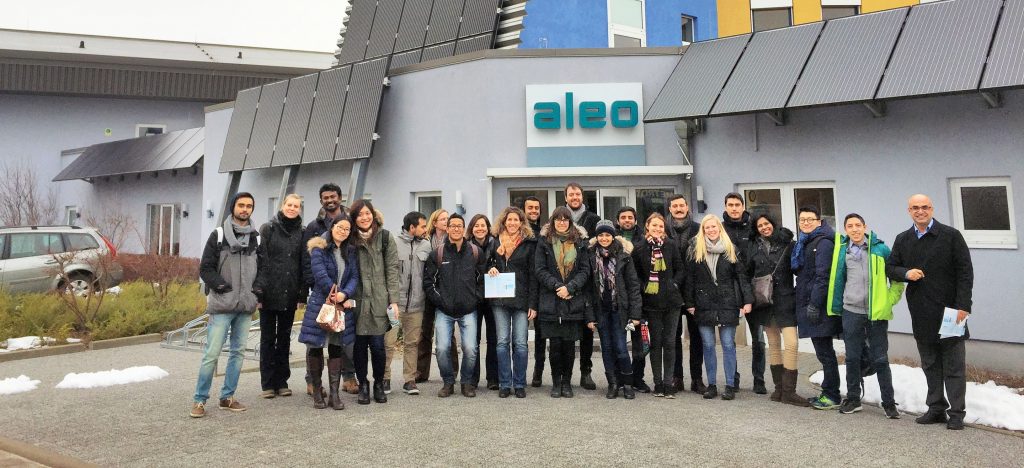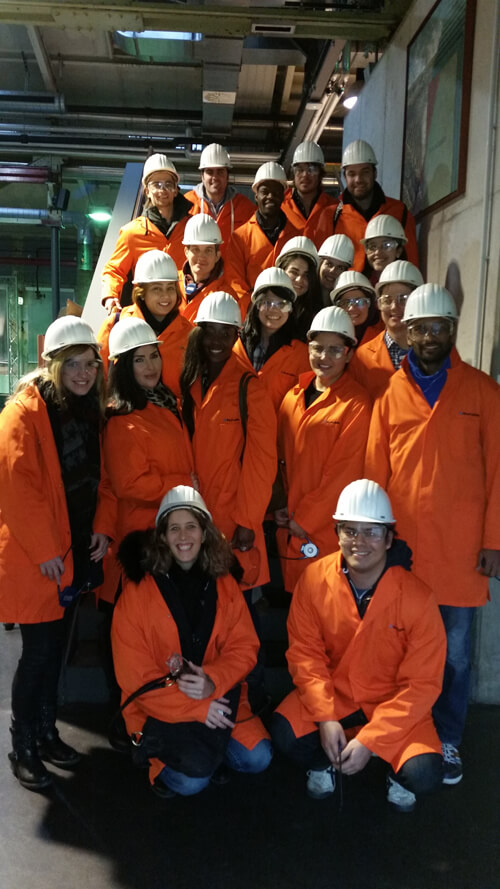 Location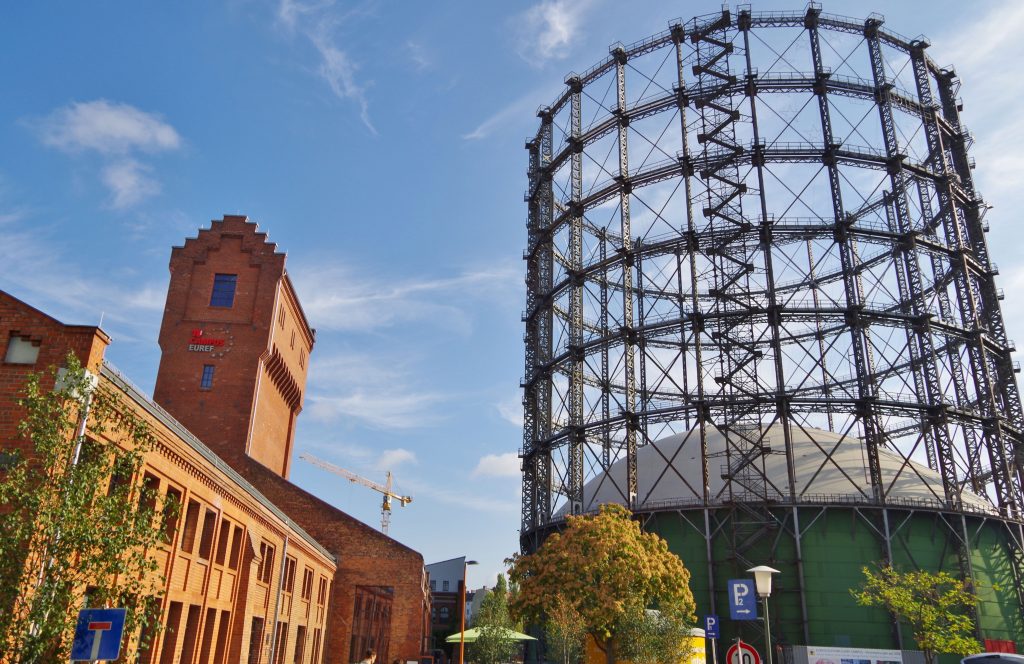 The EUREF-Campus on the historical site of Berlin's old Gasometer in Berlin-Schöneberg offers unique and attractive conditions. Students as the future energy experts learn in close cooperation with leading enterprises and institutions located on the EUREF-Campus to become acquainted also with innovative projects in energy sector.

Tuition Fees
From October 2017, the tuition fee for the master programme is 10,000 Euro (5,000 Euro per semester) which includes the regular TU administration fees of currently 307.54 Euro per semester. This covers all courses and materials plus public transportation service in the city of Berlin (tariff zones ABC).
Fees can be paid by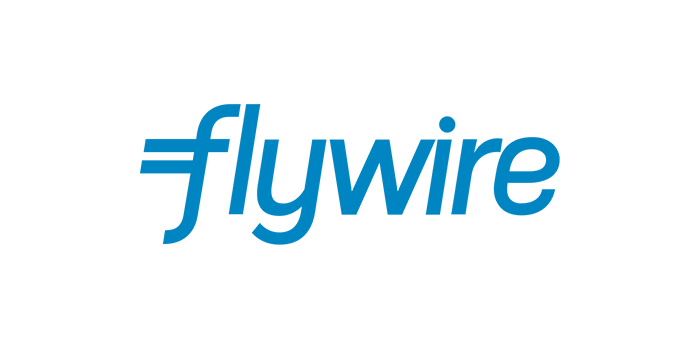 Testimonials
Team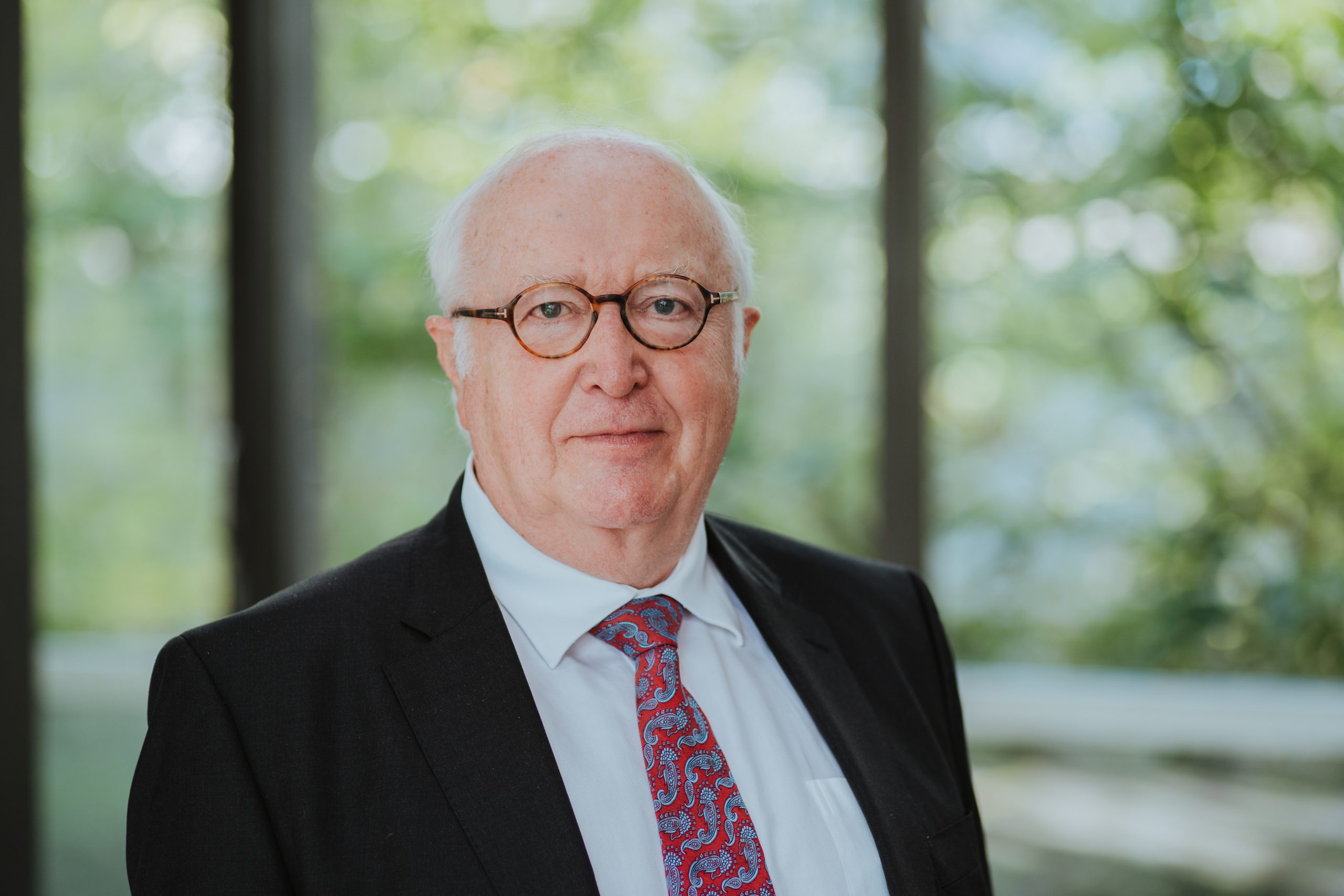 Prof. Dr. Dr. Dres. h.c. Franz Jürgen Säcker
Academic Director
Dr. Susanne Wende
Academic Program Manager
Eadbhard Pernot
Academic Program Manager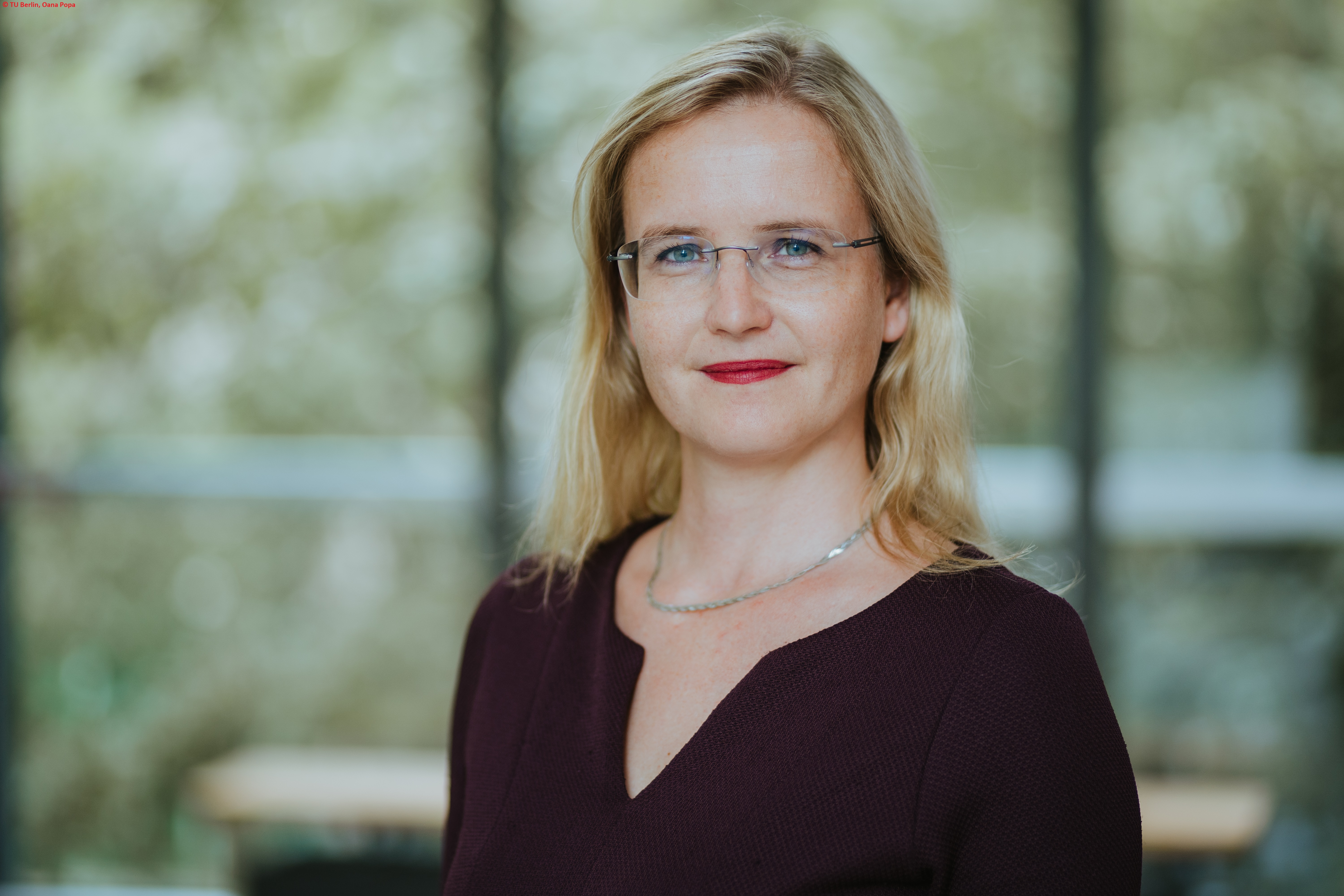 Sandra Lubahn
Administrative Manager
Application
The application deadline is April 30th of each year for a start in October of the same year.
You can send us your application documents from February through April 2020 for the next academic year 2020/2021 starting in October 2020.
Required application documents:
Motivation letter in English (max. 1 page A4)
Tabular CV (with information about educational and professional background)
University degree recognized by German universities (at least 240 ECTS)
Proof of working experience of at least one year (preferably in the relevant working Areas of energy) after completion of the studies
Proof of knowledge of the English language at Level B2 (or higher) of the Common European Framework of Reference for Languages (CEFR) (not required for high School graduation in English)
Further documents such as references may be submitted
If you have any questions regarding the application procedure, please contact Mrs. Sandra Lubahn: sandra.lubahn@campus.tu-berlin.de